And on unraveled, sweaty, week-old twists at that? :) I love natural hair. :P *no flash used*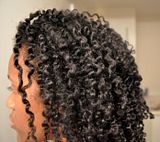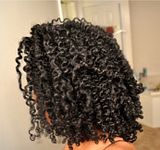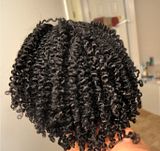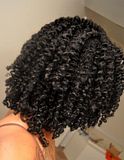 After wearing my twists for just slightly over a week, I decided last night to take them out so I can do an overnight DT, and of course it looked nice. ALWAYS looks nice when I'm getting ready to wash it. LOL!
For that week, I only used Elasta QP Olive Oil & Mango Butter Moisturizer and Kemi Oyl Conditioning Spray to treat my ends and scalp. Also used the Kemi spray to protect my hair while running out in the harsh sun.