Don't wanna give
Fleurzty
of
Texture Playground
ALL of the credit concerning my itch to snip, but I'd be lying if I said seeing her hair didn't contribute just a wee bit. LOL!
I've been having this itch for the last couple of months, and seeing my hair today and my ends(scraggly looking and all), convinced me it's time to let go of a few inches. Although my hair is in pretty good shape, these old ends are LOOKING old, and need to go. I also know I can grow my hair long. I can get to waist-length (stretched). It's doable because it HAS been done, so my need to hang on to length isn't as strong anymore. It's interesting considering I remember getting scissor happy ALL THE TIME in the past, and never seeing my hair grow beyond APL. I would cut it because I liked it at that length, apparently. So, I may cut it slightly above BSL, or whatever length tickles my fancy, or gets rid of the longish afro-mullet thing I have going on with my WnG. Not a good look. LOL!
I think I want the shape to look like how it looks in these pictures (of me) from 2007: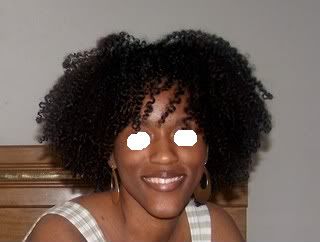 .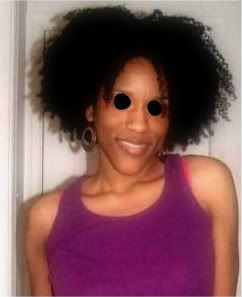 I think my hair looks best at or around these lengths. I'll probably cut 3-4 inches off, and do a better job at shaping it, especially around the face. I have two curl types in the front, so my loose-ish sections need to be cut more than the parts that shrink more. I won't be cutting anything for another couple of weeks, though. But once I do it, I'll let you all know. Of course, with pics. :)