--In terms of "maybe" permanently straightening her hair? I found a new pic of the naturally talented beauty today and while I'm accustomed to seeing Laura look like what's pictured below,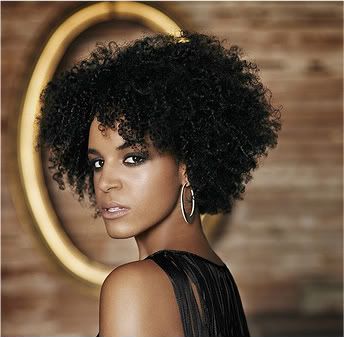 she showed up at the BET Rising Icons event showcasing a sleeker look.
Now, I will admit that she looks good. But I liked the more natural, less-done look that I'm used to. That's just my personal preference, although I do like to change up myself. :)
Anyway, I know it's her hair and every woman, natural or otherwise, has the right to style their hair however they see fit because it's only hair, right? But you know how protective many of us become when some of our favorite naturals change up on us! LOL!
So, do you like her new look?