I'm not particularly a Green Bay fan, but I'm a football AND natural hair fan. So I'm rather disappointed in myself because I NEVER noticed this fine specimen of a man….who happens to wear his hair long and natural.
Did I mention he's fine?
Although on IR for most of the season due to a season-ending injury, Nick Barnett is known for being a leader for the Packs and I think worth a FaF shoutout.
And yeah….his hair is awesome.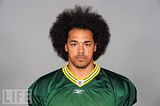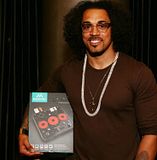 Natural Urbanista